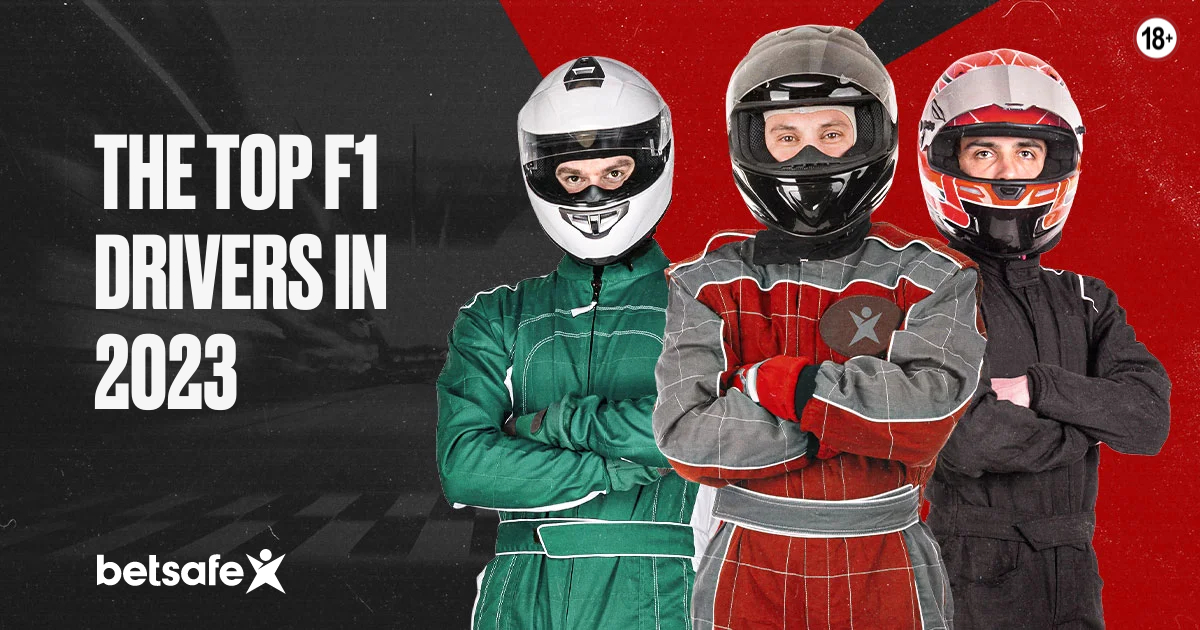 As always, the drivers market is a topic of heated debate amongst Formula 1 fans, with many people having more of an affinity to a particular driver rather than a team. Moves are often made midway through a season in preparation for the following season, although this can have its downsides as it can lead to some instability and conflict within teams. 
---
---
Last year we found out midway through the season that the popular Sebastian Vettel would be retiring from the sport and that the other old timer on the grid, Fernando Alonso, would move to Aston Martin in his place. Another popular man on the grid, Daniel Ricciardo, would not have a seat at McLaren for this upcoming season.
Who's in and who's out?
The new arrivals are Australian Oscar Piastri, who takes fellow countryman Ricciardo's seat at McLaren, Nyck de Vries, who gets a fulltime seat at AlphaTauri following his impressive cameo last season, and American Logan Sargeant, who joins Williams.
No longer on the grid are Nicholas Latifi, Sebastien Vettel, Daniel Ricciardo and Mick Schumacher. The latter two remain involved in the sport though with the Australian returning to Red Bull and the German joining Mercedes as reserve drivers.
Last season's drivers' championship
Last year's drivers' championship was dominated by Max Verstappen as he powered his way to his second successive title. Most will hope that he won't be as dominant again this season but we will have to wait for testing and the first race to get a proper idea of which teams and therefore which drivers are in the best shape to challenge him.
Verstappen won the title with a whopping 454 points, with Ferrari's Charles Leclerc coming second with 308, just pipping the second Red Bull driver Sergio Perez by three points. In fourth place was George Russell of Mercedes and behind him was Carlos Sainz in the second Ferrari with two British drivers next as Lewis Hamilton finished sixth and Lando Norris in seventh.
---
---
Odds for 2023
Understandably, the big favourite for the upcoming drivers' championship was once again Max Verstappen, and he still is. He will be looking to make it three titles in a row and given his dominance last season it is hard to argue against that. As always with motorsport, it depends on the car that his team manages to produce, however, given recent years, there is no indication that it won't be one of the best on the grid.
Lewis Hamilton now stands at 26.00, behind Sergio Perez at 15.00 and Fernando Alonso at 21.00. He simply did not get on well with the Mercedes given to him in 2022, so much so that he was outscored by his new teammate George Russell. He really struggled and the car took its toll on him physically almost every time he drove it. He is the most successful driver ever though and he remains hungry to add more success to his name so, if a better car can be provided, one would assume he will be back winning races and challenging at the front of the grid.
Next is Ferrari driver Charles Leclerc, runner up last season, who is less favoured than Hamilton at 51.00. Ferrari as a team will be hoping for better reliability and better tactical decisions and Leclerc will also hope to cut out some mistakes but he showed last season that on his day Leclerc has what it takes to be a winner and he will be optimistic of putting up a strong challenge this time round.
George Russell had an excellent first season at Mercedes, despite the team's difficulties. He is shared fifth favourite to win the title at odds of 51.00. His first battle will be to once again get the better of teammate Hamilton but will need to find the right balance between competing with him and helping the team to do better overall. There is no doubting his talent, composure and he looks like a future World Champion in waiting.
Carlos Sainz is sixth favourite at a much longer price of 101.00. Despite some strong showings and a race win last year, he remains the second choice at Ferrari and it seems unlikely that will change. He is consistent and an excellent asset to the Italian team though but he has shown he wants to be number one driver, not taking team orders well on occasion. This season he will need to show he can be the number one for Ferrari or potentially look elsewhere for a drive next year.
There is also Lance Stroll at 501.00, Esteban Ocon and Pierre Gasly at 1001.00, and Lando Norris at 3001.00. McLaren had a poor year last year and will be hoping to be much stronger this year. No one can doubt the talent of Norris but he and his team will need a better showing this time around.
---
PS: The odds may have changed since the date of publication.