Your guide to Betsafe odds section -find the best odds online!
Betsafe is one of the most recognized betting sites in this country. The reasons for that are many; there are many markets, the website is clear and the odds are consistently good. You can also make use of innovative game concepts – live odds for example – for a more exciting gaming experience. We will take a closer look at the odds section of Betsafe. That way you get a better insight into Betsafe's gaming universe and know what to expect when you play sports games here.
What makes Betsafe odds section THAT good?
Betsafe's odds section stands out in several ways. Below you can see what makes Betsafe such a good player in the betting industry compared to many other betting sites and bookmakers.
Neat website
When you visit Betsafe, and mainly their odds section, you will be surprised. The website is exceptionally stylish, and you can quickly find everything you are looking for. If you click on «Sport A to Z» at the top left, you will get an overview of all available markets. On the right, you have an overview of your betting slip at all times, and from here you can see all active bets – both single bets, combined bets and system bets.
In the middle of the screen you will find the overview of upcoming popular matches. If you don't know which matches or events you want to bet on, it might be worth taking a look here.
Many markets
At Betsafe you can bet on a variety of markets – as many as 33 in fact. The markets include well-known sports such as football, ice hockey and cycling, and many markets for those with a special interest; darts, for example . You will find a number of unique concepts too – how about betting on eSports, or perhaps on politics? Within all markets, you can bet on a range of leagues, events and individual matches.
Betsafe also covers both international and national games. This means that you can place bets both on the Champions League and on national football matches in the Eliteserien for men, for example.
Many game possibilities
Betsafe allows you to place a number of different bets on the vast majority of markets. You can place single bets and 1×2 bets, or you can use combined bets and bet on different elements in one or more matches. The great freedom of choice you have when playing is one of the main reasons for Betsafe's success. You also have an odds builder available, where you can create the perfect betting coupon adapted to you and your own preferences .
Within all markets you can bet on a number of different elements. Here it is not only possible to place 1X2 bets – i.e. to bet on who will win the match. You can bet on lots of elements: who will score the first goal, how many goals will be scored in total, how many corners will be taken, how many yellow cards will be given and much more.
If you are unsure which bets you can place, you can click on the respective market or game. From here you will find information about the current match, which odds apply and which different games can be bet on.
In addition to the traditional betting options, you can make use of live odds. This means you can bet on matches as they take place – perfect for those who are good at reading the game and like a little extra adrenaline.

Good odds
Betsafe consistently has good odds. They have been in the industry for a long time, and they know a lot about many sports. They have knowledge of odds games and know what is required to keep the players. Therefore, you can expect among the best odds on the market when you play at Betsafe. The minimum deposit on all markets at Betsafe is €10 , and the maximum amount you can bet varies from market to market. However, the amount limit is high, so you have great freedom of choice.
Statistics
Betsafe has a unique function – namely well-developed statistics. Here you will find match information and information about players, and it is recommended to look through the statistics for the team or athlete you want to place a bet on. With the statistics as a basis, it is easier to place the right bets, which means it is easier to win.
Tempting bonuses
In addition to delivering good odds and many markets, you get odds bonuses at Betsafe. This makes the gaming experience even better. When you register as a new player in the odds section, you can get a free bet worth €15 plus extra Betsafe bonus money . If you don't win the game, you get a new one a week later.
Promotions for already registered players appear on a regular basis. Be especially on the lookout in the campaign overview when holidays, special anniversaries or major sporting events are approaching. Then there is a high probability that Betsafe will celebrate with some good bonuses that can be used in the odds section.
Play with Betsafe live odds
You may have heard of live odds before? It is one of the newest odds games on the market, and the concept has become a great success. Liveodds simply gives you the opportunity to play live games – that is, to place bets on matches while they are in progress.
There are many reasons why this pays off. First, live games give you more excitement. Perhaps the most important thing, however, is that it is easier to win at live odds . If you are keen on the sport you follow or are able to read the match and thus predict what will happen, you can place your bet and walk away with a profit. For example, do you see during the match that the home team's defense is having a hard day at work? Place your money on a win for the away team, then.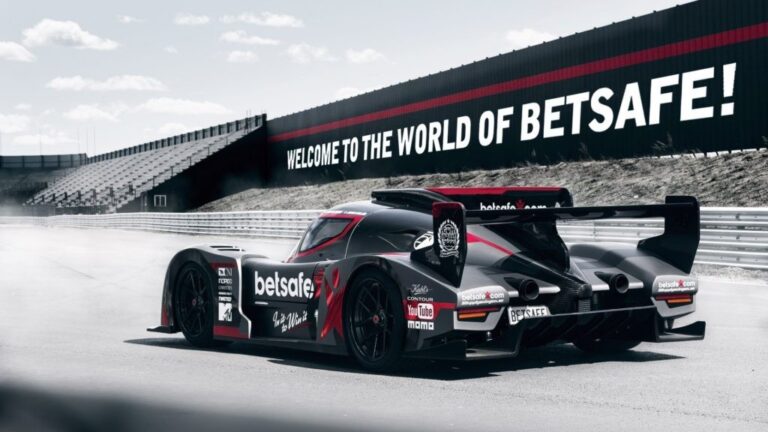 Not all markets and matches can be played live, but Betsafe offers many live bets across the markets. Today you can place live bets on many matches within football, ice hockey, tennis, handball, basketball, eSports, rugby and volleyball. In fact, you can place live bets on so many matches that Betsafe has a whole section dedicated to its live bets.
As we touched on, Betsafe also has an bet builder available. This feature takes gaming to new heights and allows you to put together a unique betting slip tailored to you and your predictions.
Quite simply, you first select the match or event you want to bet on. Let's take a football match as an example. Once the desired football match has been selected, you can choose up to several items to bet on in the match. Here you can, among other things, bet on who will win the match, who will score the first goal and how many yellow cards will be awarded in total. In other words, you can tailor your betting slip.
Other markets at Betsafe
We have already mentioned the most popular markets at Betsafe. These include popular sports and the innovative concept of eSports – which has taken the world by storm. But Betsafe has more to offer, and you don't have to be involved in sports to play in their odds section.
Policy
Among other things, you can play at a number of political events. Do you have an inner politician in you, or are you just very involved in politics? Then this could be the market for you. Here you can place bets on most things that deal with politics – for example the US presidential election.
eSports
Perhaps the most popular market in recent years is eSports, where you can follow and bet on the outcome of online games. More and more games are included here, and a perfect break from the traditional sports games. At least if you like online gaming.
Betsafe – gambling at major events
Betsafe allows you to place bets on the vast majority of matches, regardless of sport or theme. You can also choose to bet bigger – on the big events out there. Especially within football this is possible; Betsafe covers all major football events. This includes leagues such as Spanish La Liga, German Bundesliga and Norwegian Eliteserie, as well as European Championship qualification as well as the World Cup.
You can choose to bet on individual matches, but can also place bets on who will win the group stage, who will reach the final and who will win the tournament being played. In other words, you have great freedom of choice in terms of the games you place at Betsafe.
Quick summary
Betsafe is a well-known betting site, which delivers good betting solutions. They have many markets available and you can bet on both local and international matches and events. The most popular markets include football, basketball and cycling, but innovative markets such as politics, music and eSports are also available. In other words, you don't have to be a sports nerd to place bets in the odds section at Betsafe; here there are opportunities for everyone.